Enlightenment by Trial and Error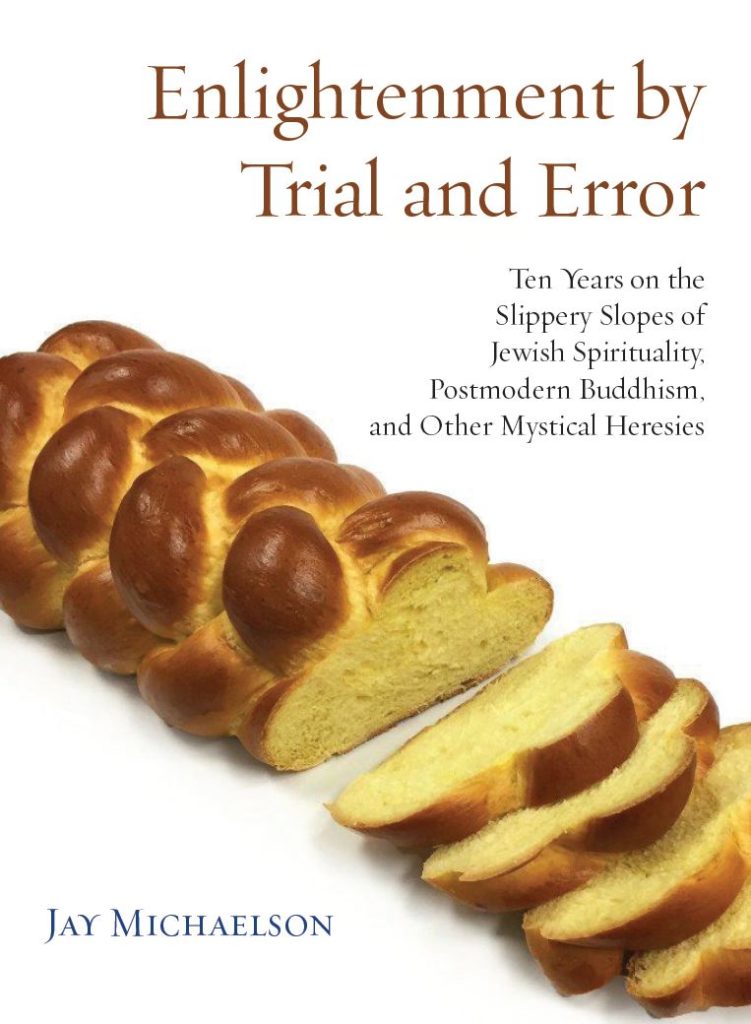 A unique record of the spiritual path by a bestselling writer — written when he was a young, skeptical seeker.
Today, Rabbi Dr. Jay Michaelson is a rabbi, a well-known meditation teacher, and a weekly columnist read by a quarter million readers per month.
But not long ago, Jay was a young spiritual seeker, pursuing mysticism (and even enlightenment) with an open heart and restless intellectual curiosity.  Drawn from essays written over a ten-year period of questioning and exploration, this book is a unique record of the spiritual search, from the perspective of someone who made plenty of mistakes along the way.
"There are plenty of spiritual' books out there," Michaelson writes in the book's introduction. "But when I was starting out, I would have loved a book by someone still searching and figuring stuff out; still highly skeptical of the things people call 'spiritual' but equally skeptical of the skeptics; and still questioning everything along the way.   So now I've written that book."
Advance Praise
Lonely and in love, ecstatically high and despairing , in Jewish prayer and Buddhist meditation, Jay Michaelson shows us his path to enlightenment with all its trials and errors is exactly what it needs to be.
— Rodger Kamenetz, author of The Jew in the Lotus and Yonder
Jay Michaelson is a true polymath.  He brings wide-ranging knowledge and learning to these essays on very challenging issues.  He has been a leader in helping us to change our consciousness.
— Rabbi David Cooper, author, God is a Verb: Kabbalah and the Practice of Mystical Judaism
The essays in this book map out the development of a contemporary mystic: the transformations, doubts, convictions, joys and sorrows that have lined his spiritual path through a variety of life transitions.  Michaelson's spiritual resources are Jewish, Buddhist, queer, earth-based, scientific and entirely his own, and he applies these resources to a real and complex world the reader will immediately recognize.  It's hard to see what could be more needed in these changing times.
— Rabbi Jill Hammer, author of The Jewish Book of Days
Enlightenment by Trial and Error is an honest, real, sober, revealing, and validating compendium of reflections on the spiritual life. As he writes on topics as provocative and edgy as God in Drag, How Not to Believe in God, and Ayahuasca and Kabbalah, Michaelson shares a compelling window into his spiritual journey toward awakening, one that coaxes us onward on our own spiritual path.  You will find no romanticism or idealism here; only the naked truth about what it means to live an authentic, non-dogmatic, human spiritual life.
—Rabbi Sam Feinsmith, Program Director, The Institute for Jewish Spirituality