Booking Information: Bringing Jay Michaelson to Your Community
Rabbi Dr. Jay Michaelson is a sought-after keynote speaker, scholar in residence, and teacher. Â To contact Jay's team, please click this link to send us an email.
Media Inquiries:
Shorter Bios for Use at Events and Listings (.docx format):
Bio focusing on LGBT activism, legal work, and religious exemptions (160 words)
Bio focusing on The Gate of Tears (140 words)
Bio focusing on Buddhism and meditation (130 words)
Bio focusing on Jewish writing, teaching, and leadership (170 words)
Photographs:
Headshot (1) (300 DPI)
Headshot (2) (300 DPI)
Wikipedia entry:
http://en.wikipedia.org/wiki/Jay_Michaelson
---
Below are some of the talks Jay has given over the last few years; click each one for a description from a past event.  For a list of representative institutions, click here.  For sample videos, click here.   And for testimonials, click here.
1. Â  Law, Religion and Politics
Religious Exemptions and Religious Liberty
Religious Freedom, LGBT Equality, and Reproductive Justice: The New Front in the Culture War
Antisemitism and Xenophobia in the Age of Donald Trump
Journalism in the Age of Alternative Facts 
2.  Academic Lectures
I'm Just Not That Kind of God: An Introduction to Queer Theology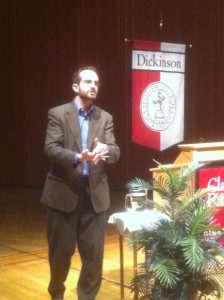 Homosexuality and Liminality: The Queer Theology of the Boundary Crosser
Queer Activism, Queer Scholarship: Liminality, Identity, and the "Good Gays"   
Harry Hay and the Erotic Dialogical
Polytheism and Nonduality: Integral Kabbalah and the Repersonalization of God
3. Â Mindfulness, Buddhism, and Meditation
Meditation Retreats and Instruction.
The Gate of Tears: Difficult Emotions and the Dharma
When Every Mystical State You've Ever Wanted Isn't Enough
Spirituality and Social Justice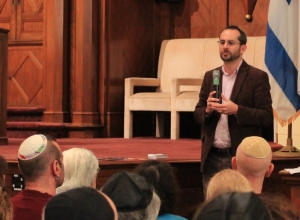 iSpirituality: Or, How I Learned to Stop Worrying and Love 21st Century Judaism
Pinkwashing Israel/Palestine: It Isn't Black & White
The Gate of Tears: Sadness and the Spiritual Path
God Does Not Exist, God is Existence Itself: An Introduction to Nondual Judaism
Holy Heresy: Jewish Heretics from Jacob Frank to Jewish Renewal
Beyond Leviticus: Queering God, Torah, and Israel  
Oct 10th, 2023
Transforming Eco-Anxiety: The Role of Spiritual and Self-Care Practices In Navigating Climate Trauma | Green Team Summit (Online)
Faith in Place Green Team Summit in Online