Jay Michaelson | Officiant Information
Rabbi Michaelson loves to officiate weddings, bar mitzvahs, funerals, baby namings, and other lifecycle occasions.  Each occasion offers an opportunity to cultivate real intimacy and warmth, finding the right combination of tradition and innovation, particular and universal, seriousness and levity.  Jay's even conducted a Bar Mitzvah at Burning Man!
Process
Simply send Jay's team an email to get the process started.  His usual fee for lifecycle events is $1,000, depending on the nature of the event.

Testimonials
"Jay did a superb job officiating our wedding, as we knew he would.  Neither of us is especially religious, at least when it comes to ritual and observance, and we were raised in different religious traditions (Reform Judaism and United Methodism).  We aimed for a basically secular ceremony that nonetheless nodded to each of our respective traditions and to the inescapable spiritual aspect of uniting two people to become a lifelong unit.  Jay's deep background as a student not only of Judaism but of religious and spiritual practice across sectarian lines made him perfect for setting the tone we wanted.  He was serious when the moment demanded it, but was also warm and funny throughout. We are so happy to have chosen him as our officiant and would highly recommend him to any couple seeking to make their special day as memorable as possible."  – Amy & Addison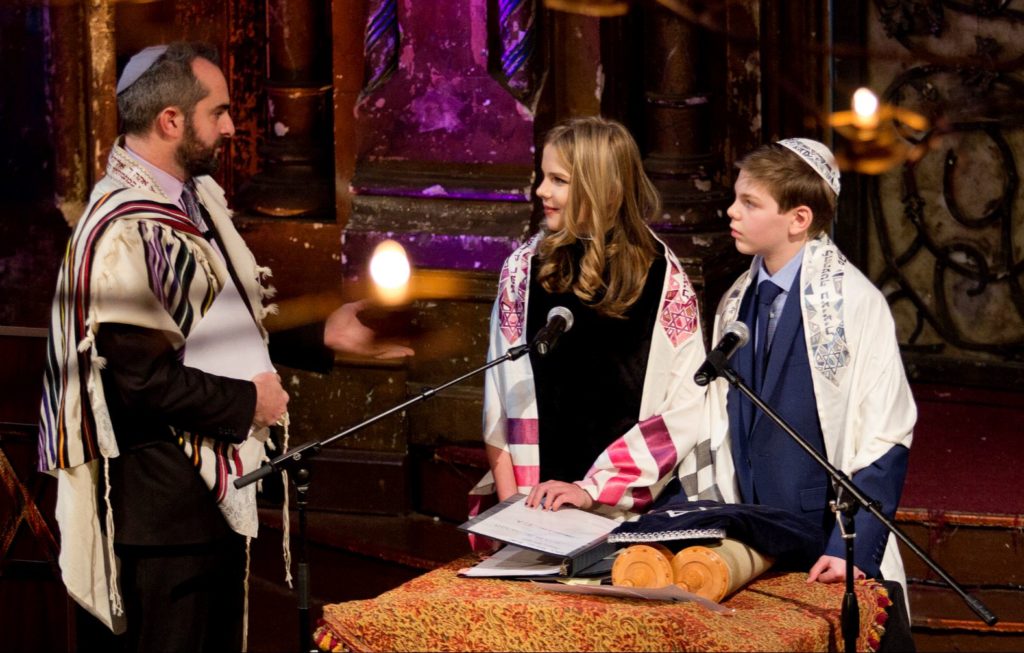 "Dear Jay, Thank you again for making our children's B'nai Mitzvah so special. Your unique and contemporary approach to taking ancient rituals and making them relevant to a young generation is invaluable. As we know, most religious services are viewed as "boring part" and the rite of passage is known more for the party than the significance of becoming a Bar Mitzvah. Many of our guests, both Jews and non-Jews made a point of telling us how much they enjoyed the service. I also want to thank you for working closely with our kids on their prayers and Torah reading. I know you gave them the confidence to shine on their special day. With Warm Regards, Michael Blatter"