About Jay Michaelson
If you are running an event with Dr. Michaelson and looking for an appropriate bio, please click here.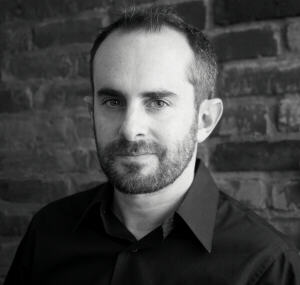 Dr. Jay Michaelson works at the intersection of politics and spirituality.  He is the author of eight books and over three hundred articles on religion, sexuality, law, and contemplative practice. He is a columnist for The Daily Beast, an editor at the Ten Percent Happier meditation platform, and an affiliated assistant professor at Chicago Theological Seminary.  Jay is a nondenominational rabbi and teaches meditation in a Theravadan Buddhist lineage.  He holds a Ph.D from Hebrew University, a J.D. from Yale Law School, and nondenominational rabbinic ordination.
Jay is a frequent commentator on NPR, CNN, and MSNBC, and is a leading authority on the contemporary 'religious exemptions' movement to limit LGBTQ and women's rights.  He is the author of the landmark report Redefining Religious Liberty: The Covert Campaign against Civil Rights.  He has twice won the New York Society of Professional Journalists 'Deadline Club' award for opinion writing.
Dr. Michaelson's books include The Gate of Tears: Sadness and the Spiritual Path, Â Evolving Dharma: Meditation, Buddhism, and the Next Generation of Enlightenment, and the bestselling God vs. Gay? The Religious Case for Equality.
From 2003 to 2013, Jay was a professional LGBT activist; he founded two Jewish LGBT organizations and spoke at over 100 religious institutions in support of his book God vs. Gay? From 1997 to 2003, Jay clerked for Judge Merrick Garland of the U.S. Circuit Court of Appeals for the D.C. Circuit, and later worked as a Golieb Fellow in legal history at NYU Law School and as a visiting assistant professor at Boston University Law School.
Jay has been a scholar in residence at numerous universities, synagogues, and other institutions.  Samples of this work can be found on this site's multimedia page and on Jay's YouTube channel.  Testimonials can be found here.
Dr. Michaelson's academic CV and publication list is here.